Home » Grange Road Inclusive Playground Project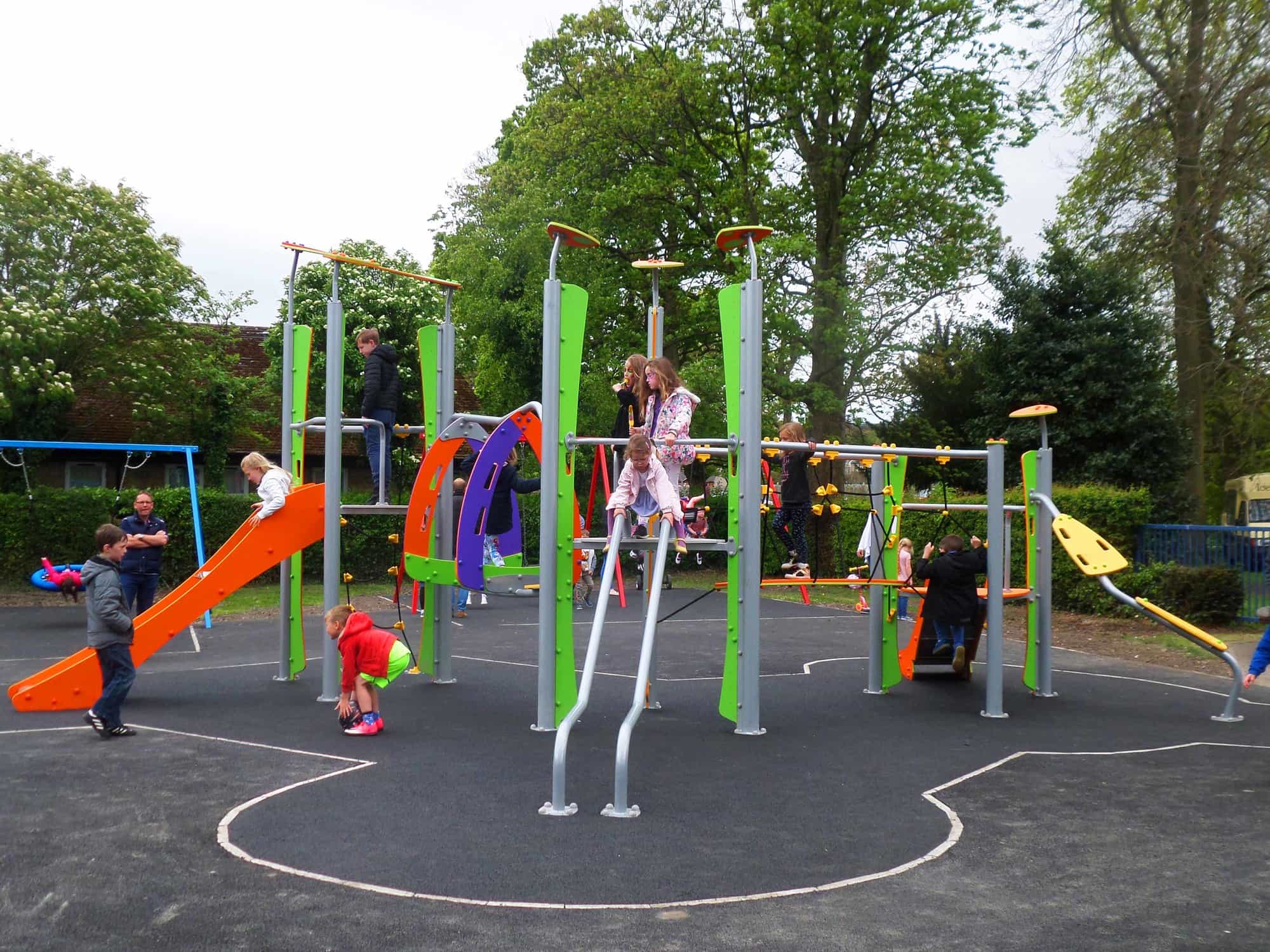 "NEVER accept anything that isn't good enough for you and your children".
Those were the words of mum-of-three Rachael Robinson as she was joined by around 1,000 villagers to celebrate the official opening of the new play area in Grange Park.
Rachael, who is also a local parish councillor, was the driving force behind a community fundraising campaign to turn the dream of a new, inclusive play area, into reality. Rachael was inspired by her son Hugo who who originally asked in January 2016 for a new playground. Hugo, then aged 3 asked for a new play park which gave Rachael the drive to put it into place. Rachael received over 200 letters of support from the community and discovered there was a family in the village that could not access the playground because one of their children, Enid is a wheelchair user.
Consultation events were carried out at all local schools and nurseries with children given their say in what equipment would be in their playground. Pictures of equipment were sent in and the children placed a sticker on what they would like.
Streetscape were the successful tenderer for the project and in February 2017, set about the task of creating an exciting and inclusive play area.
At the official opening of the play area Rachael thanked everyone who was involved in the project:
"To our amazing schools and nurseries in our village for letting me bombard you with surveys and star charts so that you could choose the equipment."
"Thank you fellow residents for just being awesome and for coming to events and donating whatever you could, the penny is always as important as the pound – and every donation and raised funding has got us here today."
A fantastic project for Streetscape to be involved with, this new and exciting play area really does offer something for everyone with a wide range of Inclusive Play items fully accessible in all weather!
Council
Inclusive Play
Play Equipment