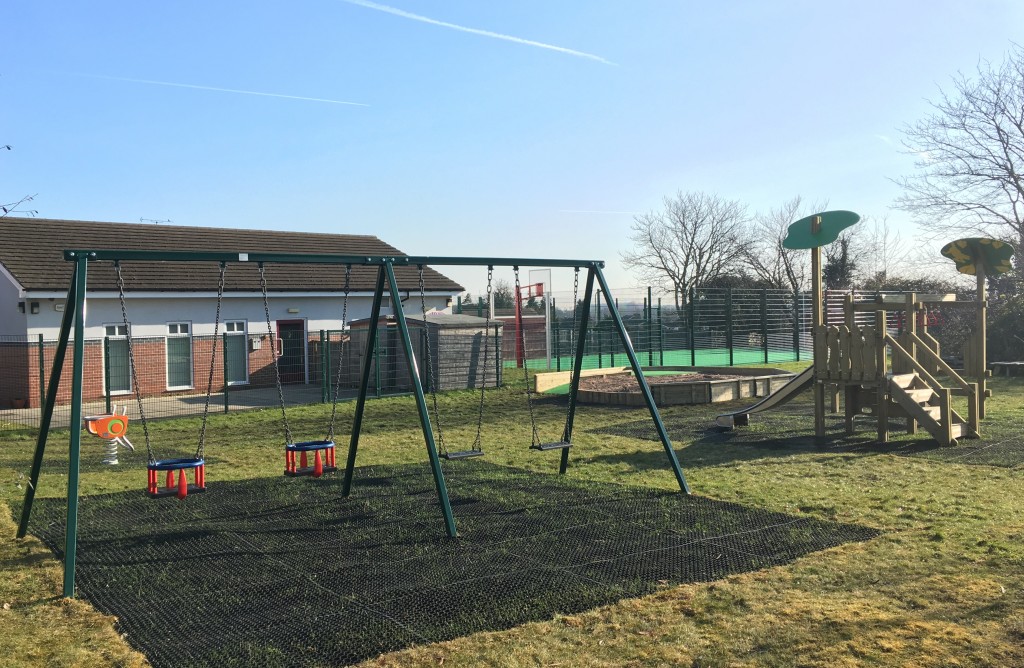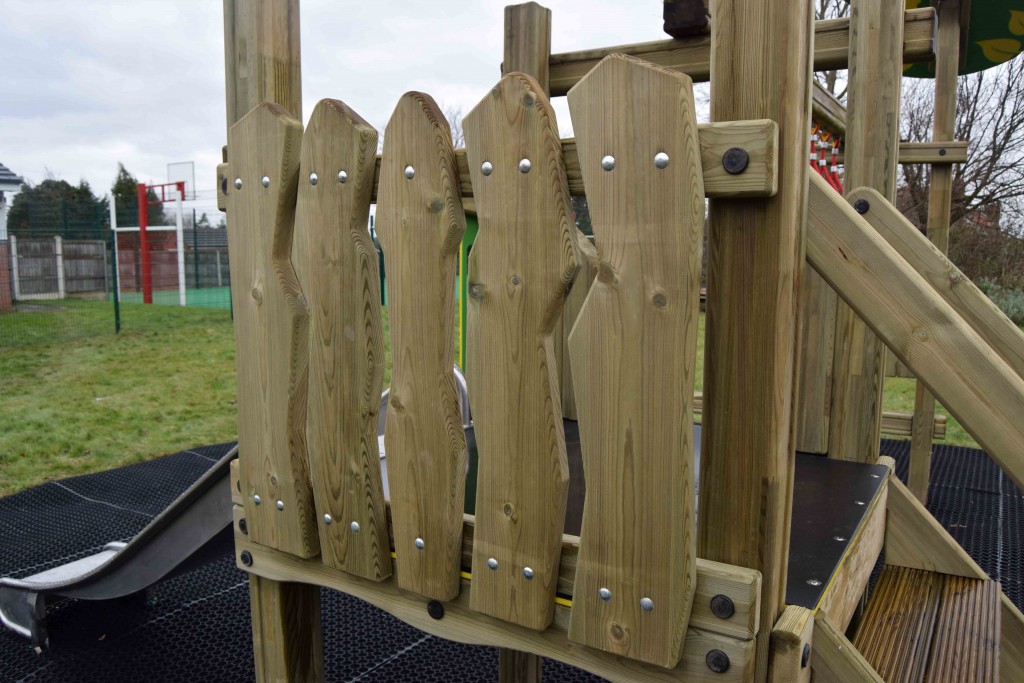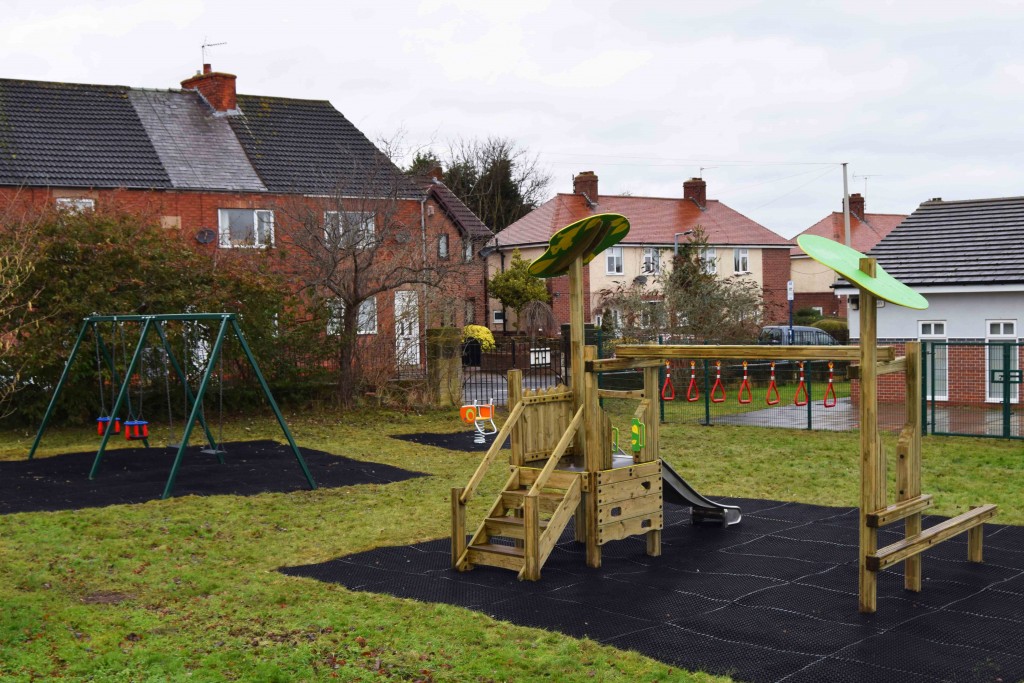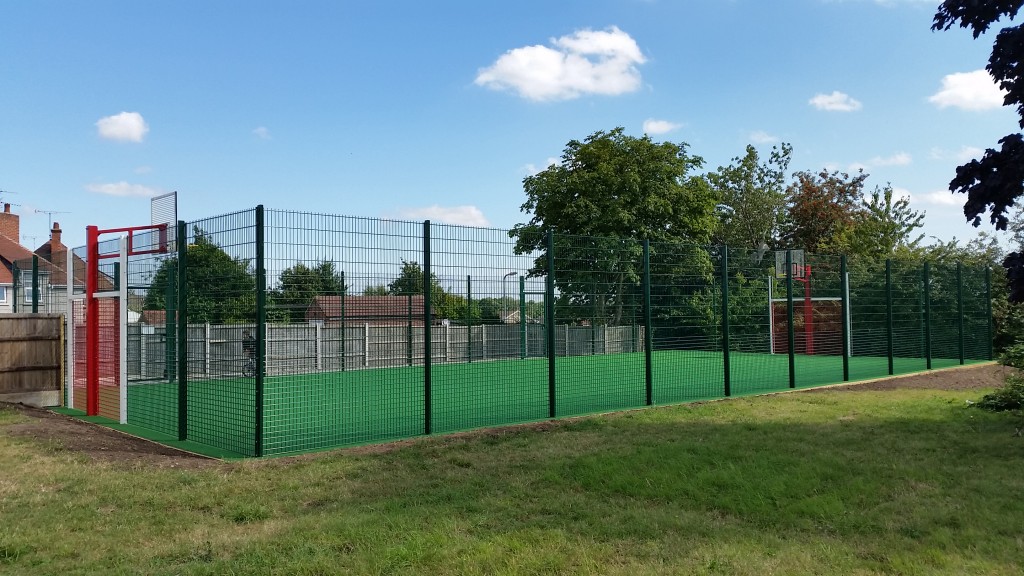 Since 2015, we have been working alongside Woodsetts Parish Council to provide an exciting community area for the residents and visitors to the village of Woodsetts.
With an existing play area already on site, the Parish Council constructed a new Village Hall in 2015. To compliment this we installed a Multi Use Games Area (MUGA) suitable for recreational play and offered a space suitable for Football, Basketball, Netball, Tennis and Cricket.
The final piece of the jagsaw included the relocation of an existing fence to open the current play area to a larger open space where additional play equipment has been provided. We installed our ever popular four seat Sturdy Swing, an Inclusive Springer and bespoke wheelchair friendly sandpit which compliment the MUGA, with the area also accessible directly from the Village Hall.