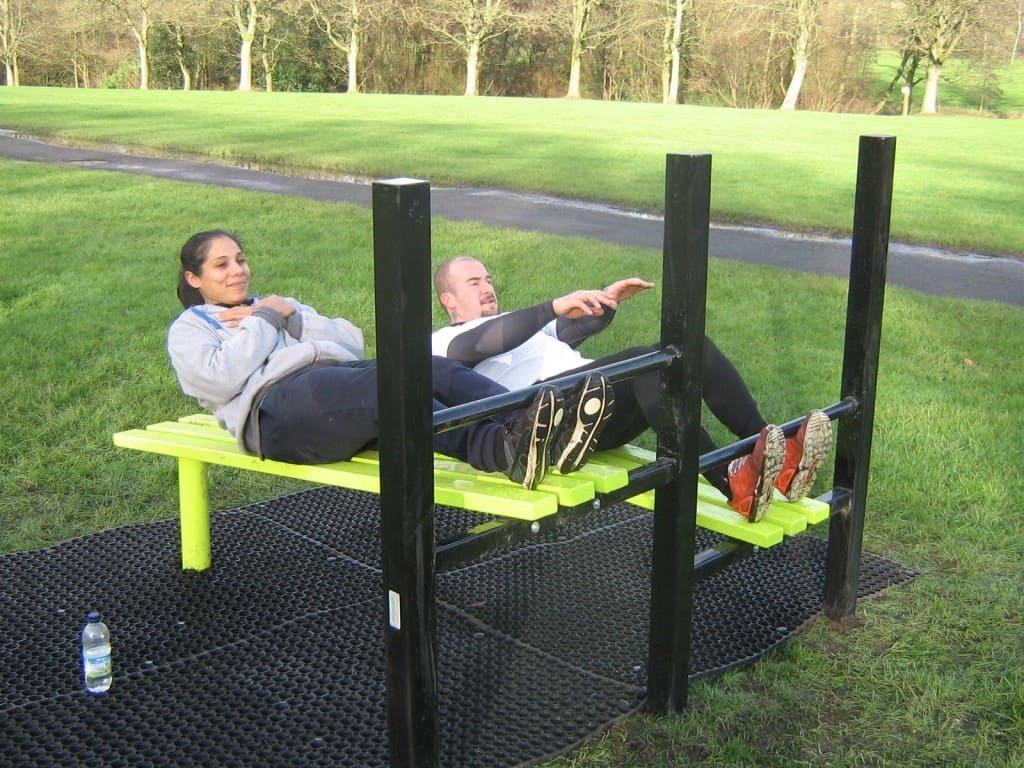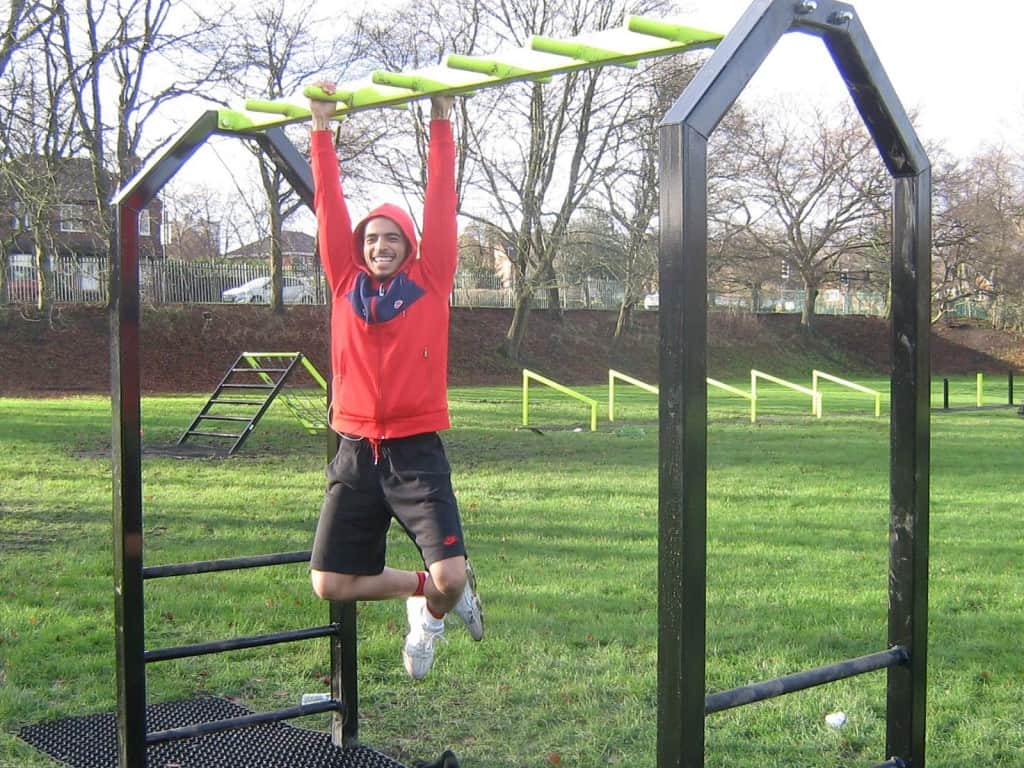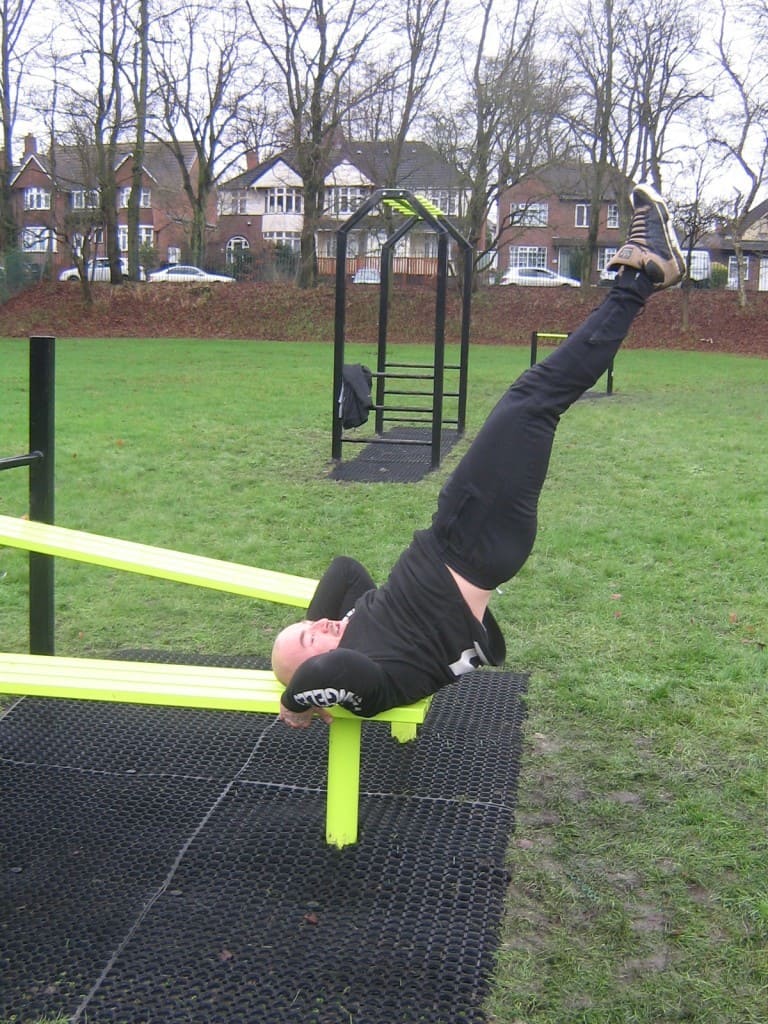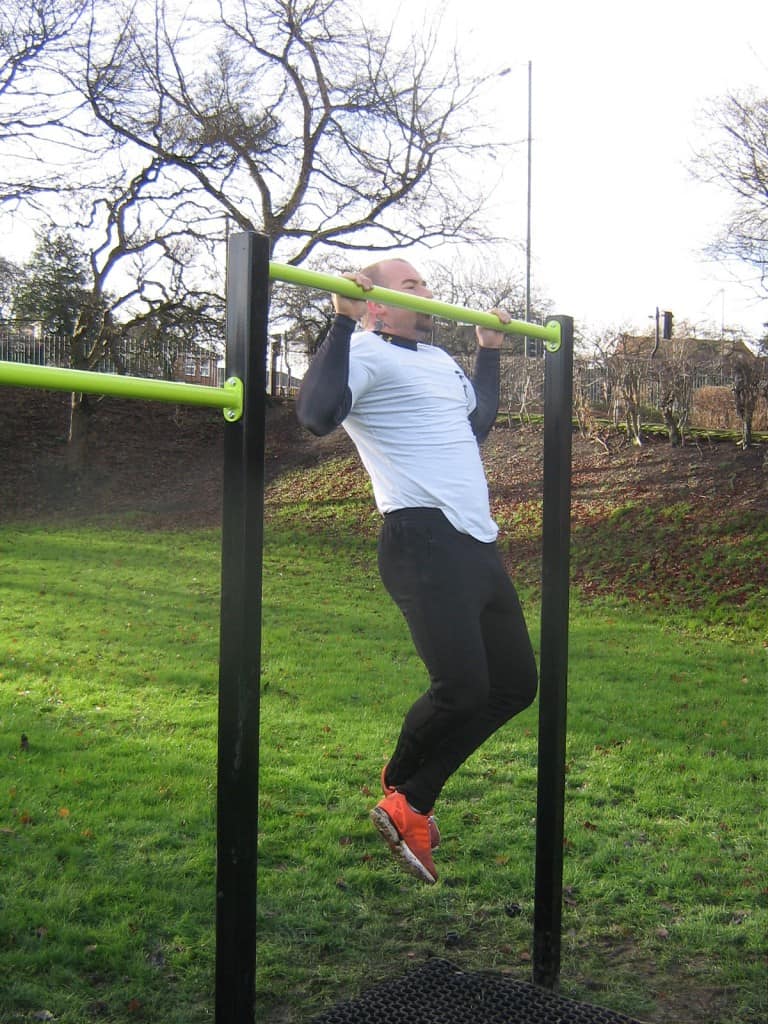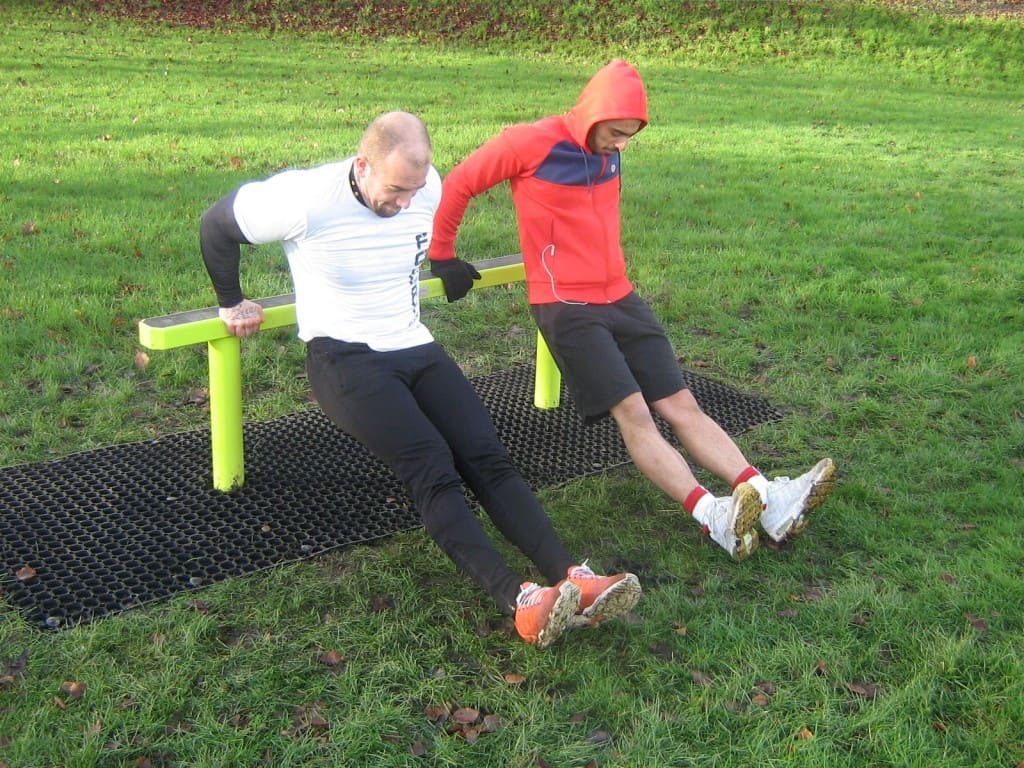 Walsall MBC, in conjuction with the Friends of Walsall Arboretum, have installed 11 new items of fitness equipment to add to the already extensive range of facilities.
The users were queuing up to use the facilities as the installers were tidying the site!
"Members of Walsall Arboretum User Group would like to thank Streetscape Products for the very professional manner in which they completed the Fitness Trail earlier this month. The standard of work and the positive cooperation of both Mr. Belfield and the site engineers has been a refreshing experience. This attractively designed facility has added yet another dimension to Walsall Arboretum and is sure to be popular with its many visitors.
The aim of the fitness trail is to provide a free workout in the open air for the users of the park. The added facility will hopefully attract users to explore the Arboretum in greater detail.
Fitness equipment is targeted at users 1.4m in height and over. The aim is to give a full body workout with the following items targeting different muscle groups
Basic Exercise Bench – this can be used as a warm up item, to stretch your muscles before exercise or as a cool down after your workout. Even during your session it can be used for crunches, sitting squats or even step ups
Horizontal Ladder – testing upper body strength along with hand and eye co-ordination.
Log Stack – will test the users leg and eye co-ordination along with leg muscles
Chin ups – often the most challenging item especially if your arms are not 'match fit'. This item tests whether your arms can hold and lift your full body weight. How many can you achieve?
Parallel Bars – will encourage arm and torso development along with stamina and determination
Abs Bench – depending on how you carry out your sit ups this will work the abdominal muscles and maybe the whole upper body with some leg development.
Net Climb – an item often used within assault courses. Hand and leg co-ordination are key to scaling the heights.
Leap Frog – as the user runs along increasing their heart rate, the challenge is to project themselves over the obstacle using the 'old fashioned leap frog technique'. While carrying this out arm and leg strength are increased, however co-ordination is the key!
Gate Climb – can you climb the gate and descend safely? Twisting your torso and stretching your limbs are some of the skills you will need.
Run & Leap – shuttle steps off the ground. This will develop your calf muscles and is often used as part of a cardio run setStride Jumps- These can be used to test endurance, stretching or as part of a cardio set. You can always vary your routine by going under and over!
Stride Jumps – these can be used to test endurance, stretching or as part of a cardio set. You can always vary your routine by going under and over!