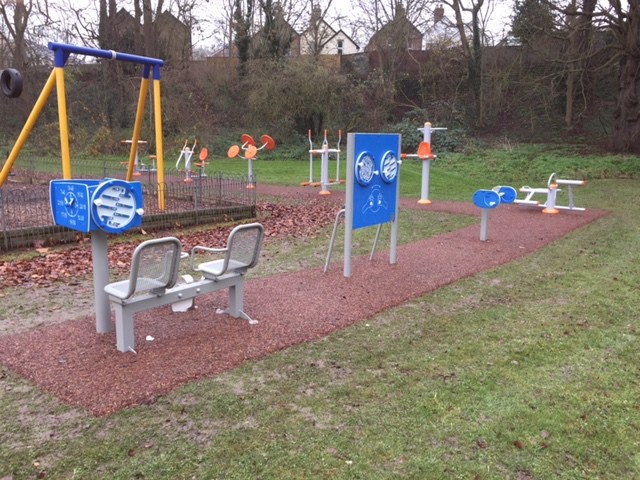 The Royal Borough of Windsor and Maidenhead were looking to enhance their nearest park to Maidenhead Town Centre, Grenfell Park.
Streetscape were asked to design an Outdoor Gym facility that provided inclusive equipment for a wide age range. In addition to the popular Outdoor Gym range, the facility also included items specifically aimed at seniors, wheelchair users and those looking to improve physical and mental capacity.
The facility features the Double Hand Bike, Board with Labyrinths and the Bench with Bike and Mentalcube. The latter's innovative design means you can alternate activities, so whilst one person is pedaling, the other has a choice of four options on a rotating cube; Labyrinth, Clockface, Number Pattern Recognition and Item Memory Board.
The result is an inclusive facility with something for everyone, accommodating up to 16 users at any one time and providing 14 different exercises that includes areas for testing upper body strength as well as areas for low-impact exercise.