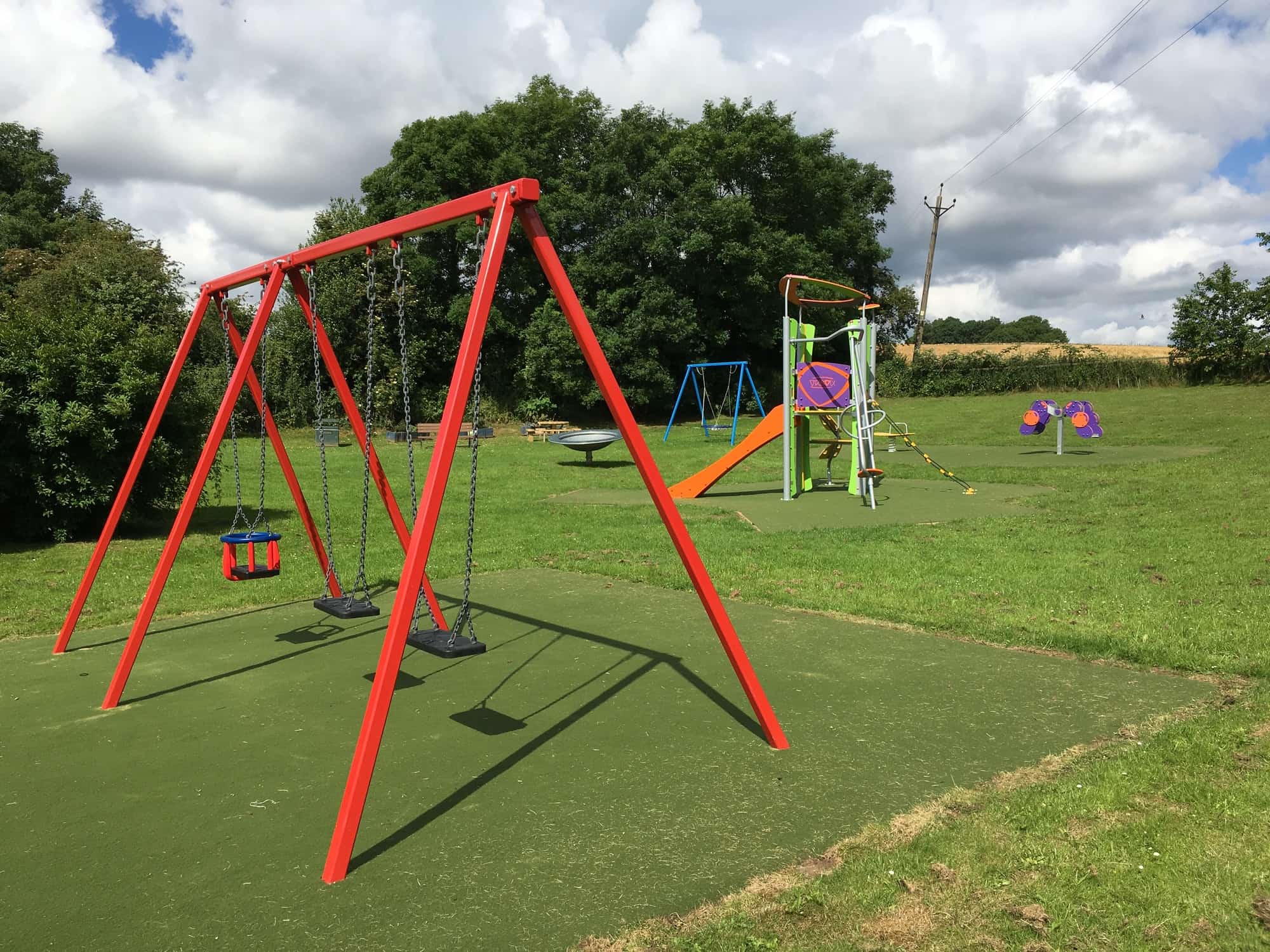 "

"I would definitely recommend Streetscape without hesitation for providing high quality equipment installed quickly and professionally and fantastic customer service."

Jo Richardson - Member of the Parks Project Committee.
When Skeeby Parish Council took ownership of the two parks in the village from Richmondshire District Council they were old, uninspiring and had only minimal children's play equipment. The parks were both desperately in need of some new, modern, fun and safe equipment. The Parish Council wanted to make the spaces more like community parks to appeal to both children and adults so decided to include Outdoor Fitness Equipment in one of the parks and also seating areas.
After a couple of years of hard work we were lucky enough to secure funding from various organisations which enabled the Parish Council to go ahead and order the new equipment.
The park on Springfield is quite a small area so the Parish Council decided to provide equipment for younger children by adding a Sturdy Basket Swing, Sit In Frog Springer and a Sturdy Flying Saucer all of which are Inclusive Play items. New swing seats and chains were added to an existing swing frame and the older safety surfacing replaced with new. An Outdoor Fitness area with a Waist and Chest System and a Leg Stretcher with Air Skier was also provided to enable adults to do a full body workout.
The space at the Linden Road park is a much bigger area so, after consultation exercises, decided to install equipment aimed to attract all ages of children. This included a Zip Wire, Tribox Multiplay Unit, three seat Sturdy Swing, the Inclusive Sturdy Basket Swing and Inclusive balancing Snowboard, a Bubble Stand in See-Saw and a seating area.
Jo Richardson, member of the Parks Committee, said: "Streetscape have been with us every step of the way and Matthew has had a very calming and reassuring influence on the whole process right from the beginning from suggesting where we could go to obtain funding, visiting the sites and advising on the various different pieces of equipment and which would suit the spaces best and appeal to our target market and designing the layout and plans for each park. Nothing was ever too much trouble and Matthew was always helpful when plans needed changing or we changed our minds with what equipment we wanted from the wide variety available. Once we had finalised the plans the equipment was ordered and soon after installed quickly efficiently and professionally. Even with a tight deadline to meet, we had organised a party in the park to celebrate both the new park and the Queen's birthday, Streetscape pulled out all the stops to ensure that the work was completed on time. The new children's equipment has met the approval of all the children in the village as well as many from outside the village who have also been using the new facilities. The adult fitness equipment has also attracted more adults to use the community park and is being well used. I would definitely recommend Streetscape without hesitation for providing high quality equipment installed quickly and professionally and fantastic customer service."